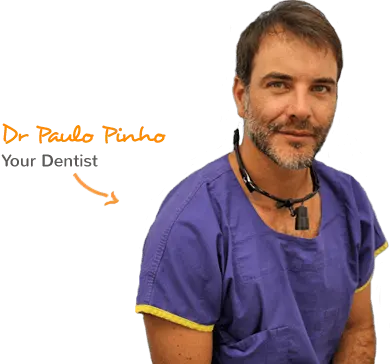 Dr Pinho is a registered Australian dental surgeon
Dr Pinho is a member of the Australian Dental Association
Over 20,000 Wisdom Teeth Removed in the past 15 years
Impeccable Safety Record
Local & General Anaesthesia
Dental Sedation
No Hidden Costs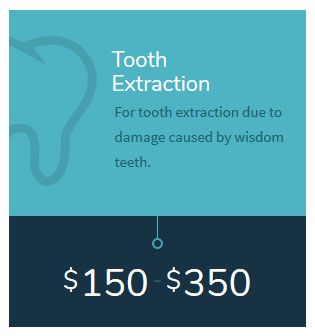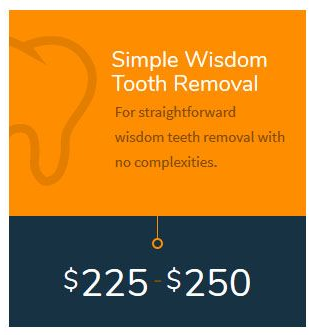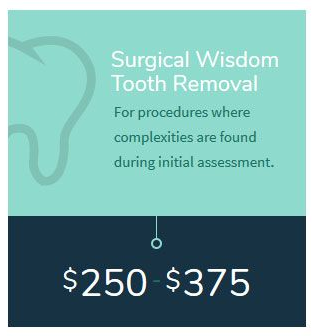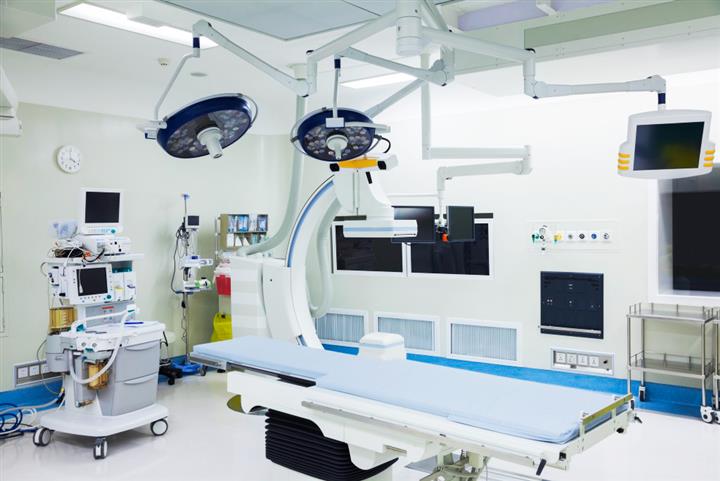 We are a team of health professionals that noticed very high prices among Day Wisdom Teeth Removal Surgeries in Sydney.
After years of market research we realized that one of the main difficulties to lower the price was the large scope of procedures performed.
Some surgeries have been complex or taking a long time where others were simple and performed very quickly.
Surgical Wisdom Teeth Removal is a procedure carried out on a very average time specially when performed by experienced oral surgeons.
By limiting our Day Surgery to Wisdom Teeth removal only, we were able to lower our fees significantly and help a lot of patients. Especially the ones without private health insurance.
After a medicare rebate it's possible to have the help of a specialist anaesthetist in our facility for as low as $85 out of pocket.
The Maximum Price to Remove 4 Wisdom Teeth is $970 ! Please check our Cost & Fees page to find out more about wisdom teeth removal cost in Sydney
About Our Wisdom Teeth Day Surgery Facility in Sydney
Great facility for Experienced Dental Surgeons and Oral Surgeons to perform wisdom teeth extractions with affordable pre-established flexible fees.
We want to help Patients who are anxious when it comes to Surgical Removal of Wisdom Teeth in Sydney .
We are proud to be able to offer a Safe and Affordable service provided by very experienced surgeons in the field.
30,000 Wisdom Teeth ​under extreme care and safety by a highly qualified dental surgeon with practise limited to oral surgery.
Impeccable Safety Record.
IT DOESN'T HURT TO HAVE A FREE SECOND OPINION OR QUOTE BEFORE ANY SURGICAL PROCEDURE.
Book Online Now !
Each case is individually assessed. Referrals to see specialists such as an oral surgeon in Sydney or an oral maxillo facial surgeon are discussed and offered where appropriate or requested.
Sometimes even monitoring is the best solution and the dental surgeon will discuss all of it with you during the consultation.
It's easy to get an appointment online 24/7.
We'll always book you in for an initial Free consultation so we can see just what needs to be done.
If the problem is urgent, we'll try to deal with the problem on that same visit.

Wisdom Teeth Removal in Sydney – Book Online
On this website you will be able to find out more information and book your FREE comprehensive consultation ONLINE 24/7.
The online booking is extremely easy and takes around 30 seconds.
Every case is very specific and you will find a lot of general information here about the procedure, including prices and fees.
A final diagnosis and final quote is only possible to be given after the consultation with the surgeon. The Final Price for Surgery is never more than $970 for All 4 through The Wisdom Teeth Professionals.
Generally not every patient needs to remove Wisdom Teeth and the removal of all 4 is also not always needed. At the same time, extraction of what is only causing pain is also not wise. The surgeon will discuss with the patient what the best options to deal with the immediate problem or pain. He will also discuss various options to avoid future or even more serious issues in the future.
Rebates
You are entitled to a MEDICARE rebate of up to 85% for GA or sleep dentistry at Wisdom Teeth Sydney since you can pay as little as $75 out of pocket for the great majority of procedures. Even surgical removal of 4 Wisdom Teeth.
Process
There are several conditions that affect how easy it will be your wisdom teeth removal. These conditions include how the wisdom tooth is positioned and the stage of root development. If the wisdom teeth are impacted the surgery might be more complicated.  You may need general anaesthesia or sedation. This will be discussed with you. There are a large variety of cases and levels of difficulty.
It s impossible to make these decisions without proper examination. You may also need an OPG X-ray examination. Book your Free Consultation Now.
You will be guided step by step on what to do by our staff and doctors. All Questions will be professionally answered by a well trained team that has been working together for many years.
The Age Factor
It is common knowledge among the health professionals that age is extremely relevant when it comes to wisdom teeth removal.
Be wise and have your wisdom teeth specific check-up or examination as early as possible. 17-18 usually been the preferable age for the first assessment.
After this first consultation with a dentist or surgeon , you can make the decision to keep monitoring or proceed with surgery.
Wisdom teeth surgery is not something people look forward to, but good technique and anaesthetic techniques as used in our Day Surgery make wisdom teeth removal extraction a much more acceptable procedure than in the past.
Any surgical or invasive procedure carries risks. Before proceeding, you should seek an opinion from an appropriate qualified health practitioner.
Easy payment options thru ​HICAPS & PAYMENT PLANS by concentrating on this single aspect of dentistry in Sydney. 

 Costs & Fees
We Offer great fees to patients and attract experienced professionals to work with us.

Oral Surgeons
Take advantage of a great facility for oral surgeons and dentists who need anaesthetic solutions for their wisdom teeth patients in Sydney.

Sleep Dentistry
Get the help you need. We understand that patients are very anxious about wisdom teeth surgery in Sydney.
---
WHERE WE ARE:
FAQ's
Should I Have My Wisdom Teeth Removed?
Yes, wisdom teeth removal is necessary, especially when your wisdom teeth cause problems. If you ignore wisdom teeth removal in Sydney, you will end up with many oral issues. Some of them are,
Alignment: cause problems with crowding of other teeth
Cavities: Swollen gums can create pockets that help bacteria grow, and cavities form.
Inflamed Gums: Swell and may be hard to clean
Sinus Issues: Lead to sinus pain, pressure, and congestion.
Jaw Damage: Hollow out your jaw and damage nerves.
Damage to Other Teeth: Cause mouth pain and bite problems
Still not ready to part with your molars? Discuss with your dentist to make a knowledgeable decision!
Do I Still Need wisdom teeth Removed If They Don't Hurt?
Impacted wisdom teeth may never present with symptoms yet still can put you at risk of potential complications. Research says many people who keep their wisdom teeth don't experience pain until they're in their 30s or 40s. This is because, if they are impacted, it may not become an issue for years. So, even if your wisdom teeth are not causing pain currently, it doesn't mean they won't cause pain or problems in the future. And the truth is, wisdom teeth removal is a much easier process to endure at a younger age when your bones are not as hard, which is why our dentist recommends the wisdom teeth removal in Sydney procedure as a preventative measure.
How Will I Know If I Have Impacted Wisdom Teeth?
Impacted wisdom teeth don't always cause symptoms. Though, when an impacted wisdom tooth becomes infected, damages other teeth, or causes other dental problems, you may experience some of these signs or symptoms. They are,
Swollen lymph nodes in the neck
Unpleasant taste when eating
Bad breath
Headache
Numbness
Difficulty in opening jaw
Bleeding gums
Swelling
Pain in the lower jaw and side of the face
If you have wisdom teeth that start displaying impacted symptoms, the best thing you can do is schedule an initial consultation to know the wisdom teeth removal cost in Sydney and proceed with wisdom teeth extraction.
How can I maintain oral hygiene after my wisdom teeth removal?
It is very important to keep your mouth clean after enduring wisdom teeth removal in Sydney. You can brush your teeth the night of surgery, but be gentle around the surgical sites. If you experience minimal bleeding, then you can begin saltwater rinses after 24 hours of surgery. For that, you need to mix one tablespoon of salt with 8 ounces of warm water. Swish gently and allow the water to drip into the sink. Rinses can be done 2 to 3 times a day, especially after eating. Maintaining a clean environment adjacent to the healing surgical wounds is required for optimum and speedy healing.
When can I start doing my routine exercises after wisdom teeth removal?
After wisdom teeth surgery you should take bed rest for the first day. Lifting things, bending, or any other vigorous activity will result in increased bleeding, swelling, and pain. You should be very careful while going to a standing position from the lying down position. You may feel light-headed when you stand up suddenly from the bed. If you exercise regularly, be aware that your normal fluid and caloric intake is reduced after the surgery. Exercising during the early post-operative period may also result in increased bleeding, swelling and discomfort. So doing exercise should be avoided for 3-4 days following the surgery.
What can I expect after the surgery?
Swelling: After the surgery, swelling is a normal occurrence and will not reach its maximum until 2-3 days. It can be minimized by using a cold pack, ice bag or a bag of frozen peas wrapped in a towel and applied firmly to the cheek adjacent to the surgical area. During the first 24 hours after surgery, this should be applied twenty minutes on and twenty minutes off.
Persistent Bleeding: Bleeding should never be severe. If so, it usually means that the packs are being clenched between teeth only and are not exerting pressure on the surgical areas. Try repositioning the packs. If bleeding persists sit upright or in a recliner. Also, you can use ice packs and bite on gauze for 1 hour or on a moistened tea bag for 30 minutes. The tannic acid in the tea leaves helps to promote blood clotting. If bleeding remains uncontrolled, you should contact your dentist.
How long does it take to heal after wisdom teeth removal?
Normal healing after wisdom tooth removal should be as follows: The first two days after the extraction you will feel very uncomfortable and experience some swelling around the surgical site. Although still swollen, on the third day you will be very comfortable and, can usually begin a more substantial diet. The remainder of the post-operative course will be a gradual and steady improvement.
Are there any instructions to be followed after wisdom teeth removal?
You need to bite firmly on the gauze pads covering the extraction site to help stop the bleeding. The gauze pads will be changed before you leave the dental office. You may need to change the gauze pads once more at home, leaving gauze in 30 additional minutes. Remember you should remove the gauze before eating or drinking.
Take care not to bite your lips, cheeks or tongue, since you may have difficulty feeling your lips, cheeks or tongue due to numbness. This is a temporary feeling and will wear off within 2 to 6 hours after undergoing cheap wisdom teeth removal in Sydney.
You need to apply ice packs to your face to reduce swelling for the first 12 hours after surgery. Be aware that ice packs should not be used after the first 24 hours.
Take pain medications regularly as prescribed by your dentist.
As it may prolong the bleeding, don't rinse or spit the day of the surgery.
What Is the Best Age to getting Wisdom Teeth Removed?
Depending on the structure of an individual mouth, the wisdom teeth removal procedure age will get vary. Experts recommended the ages of 18 and the early 20s is the right time to remove the wisdom teeth. Some dentists even recommend having them removed earlier. This is because, as we get older, the wisdom teeth roots grow longer and more entrenched in the jaw. It can be more complicated to remove wisdom teeth in older patients, and it may take longer to heal following the surgery. So, to have a cheap wisdom teeth removal in Sydney, consider getting the wisdom teeth removed sooner.
How Much To Have Wisdom Teeth Removed?
Wisdom tooth removal is a simple surgical procedure that takes place under local anesthesia in the dental clinic. The wisdom teeth removal price in Sydney depends on each tooth removal complexity and the time allocated to have the surgery performed. On average, you have to pay from $150 to $350 for normal tooth extraction, from $225 to $250 for simple wisdom teeth removal, and from $250 to $375 for a surgical wisdom tooth removal. And when it comes to removing all four wisdom teeth, it will never cost you more than $970.
What is a dry socket?
It's important for a blood clot to form to stop the bleeding and begin the healing process, after every wisdom tooth extraction. When the blood clot is dislodged from the surgery site exposing the bone and fine nerve endings, a dry socket occurs. Although it can occur in any tooth extraction site, this condition is more common after wisdom teeth removal. Often it occurs after two or more days of an extraction and can last 5-6 days.
Can I avoid dry socket?
A dry socket is a condition that may occur after a tooth extraction, if the blood clot that normally fills the socket is lost. The dry socket leaves underlying nerves exposed, which is very painful.
To avoid dry socket, you need to follow these simple steps:
Clean the extraction site as instructed by your dentist and follow all at-home instructions.
Avoid sucking action spitting or using straws for the first 24 hours after the surgery.
Do not smoke.
Do not rinse your mouth excessively; it interferes with blood clotting.
How can I speedup the healing process after the wisdom teeth extraction?
The best way to recover from wisdom teeth surgery is to follow your oral surgeon's instructions religiously. Aide from the regular protocol for how to recover from wisdom teeth removal surgery, here are some little-known ways to make the healing process a little faster and less painful.
Keep your head elevated for the first three days
Don't let your mouth dry out
Prevent getting a dry socket
Ice the area of the cheek closest to the extraction site for the first day
Massage your masseter on both sides
Drink cold coconut water until you are able to eat soft foods
What are the factors that affect the cost of wisdom teeth removal?
In order to find the most suitable wisdom teeth removal surgeon without compromising on the cost, you need to understand the various factors that determine the cost of wisdom teeth removal in Sydney. These include,
The type of extraction
Which teeth need treatment
The condition of the particular Wisdom Tooth
Choice of Dental Surgeon
Location of the Surgeon
Your geographical location
Your insurance coverage
Overhead costs like x-rays and scans
How can I manage the pain after wisdom teeth removal?
Most wisdom teeth removal is accompanied by some degree of discomfort. You will usually have a prescription for pain medication. You will be able to manage any discomfort better, if you take the first pill before the anaesthetic has worn off. You may need stronger pain medicine to manage your pain, but if you follow each pain pill with a small amount of food, chances for nausea can be reduced.
The effects of pain medications vary widely among individuals. Sometimes you may even need two of the pain pills at one time. The most severe pain occurs only within six hours after the local anaesthetic wears off; after that your need for medicine should lessen.